Walks
Throughout 2008 Kathy and Mel took long afternoon walks along the front at Bournemouth. It was part of Kathy's focused determination to overcome her terminal prognosis.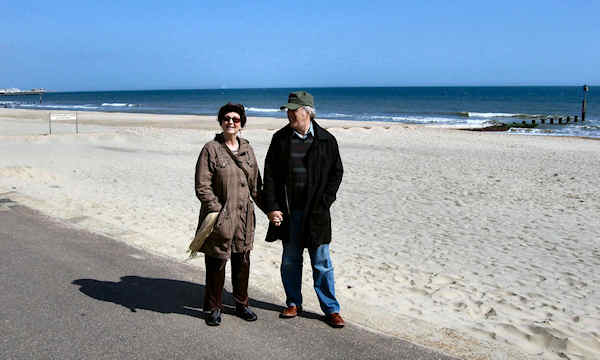 Sometimes it was cold and sometimes it was hot.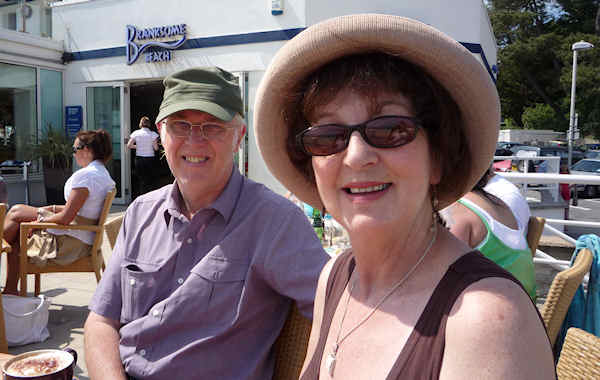 Sometimes Kathy would tell the sea of her fear and her determination to beat the glioblastoma brain cancer.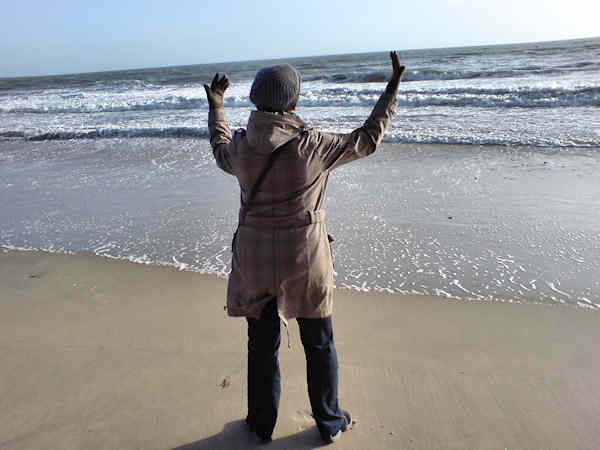 Most times they brought home a stone and put it in the glass bowl pictured here.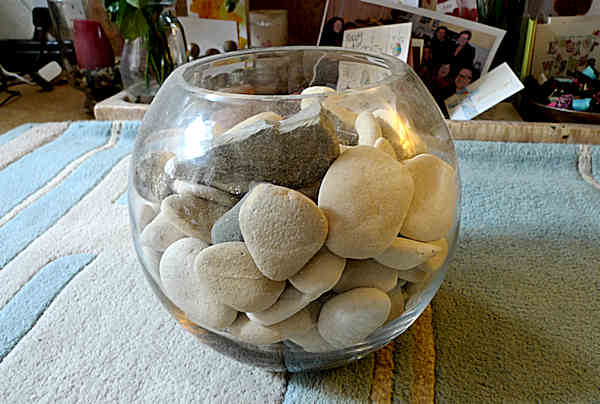 Kathy often stopped at the same spot at Durley Dene, pointed her camera towards the pier and took a photo. She wanted to create a record of changing permanence.
Here are some of photos. They include a couple of shots which she asked Mel to take for her.